Anything that makes the day easier, but also more beautiful, always makes us excited.
The focus of RFY design has always been on everyday products you find in your own home, and how you can add value and good design to these items. Things we use each day can be so much more than just a mundane tool. They can be beautiful and functional at the same time. We seek to create good ideas with good design, so that all of us can enjoy a much more designed and easier life.
The business was established over 50 years ago in Japan. The company, while still working with many international designers, is still very Japanese. When we think of design, we always start with a Japanese mindset. Products need to be attractive, but they should also be functional and space-saving – characteristics so often found in Japanese design. That combination is what drives our search for new products and improvements. The company motto is "For a little happiness". Together with great service, R.F.Yamakawa aims to produce well-designed products of good quality, at a price that makes everybody able to enjoy them.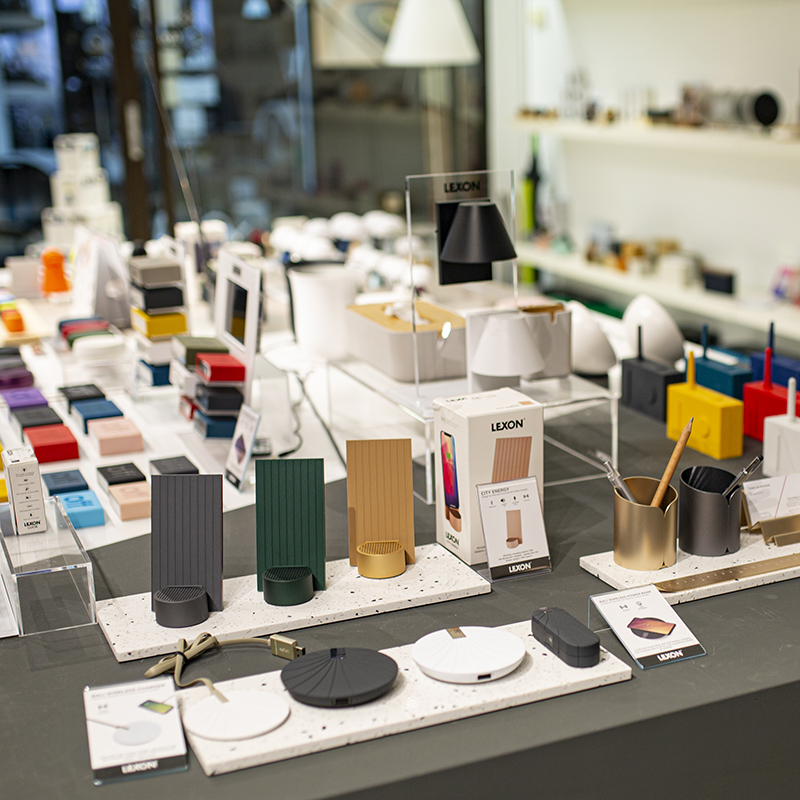 Showroom corridor Dakar 123 at Brussels Trade Mart
Open every last Monday of the month or on appointment

Atomiumsquare 1 bt 369
1020 Brussels – Belgium
You are welcome!