Met bijna 30 jaar bestaan, meer dan 180 designprijzen, vruchtbare samenwerkingen met enkele van de meest prestigieuze designers en een belangrijke activiteit in relatiegeschenken, heeft Lexon zich gevestigd als een Frans merk van wereldberoemd ontwerp.
De tijdloze collecties objecten en bagage, ontworpen voor thuis, op kantoor, op reis of in de stad, combineren een sterke identiteit met gebruiksgemak en brengen esthetisch plezier in het dagelijks leven.
Lexon maakt een verschil in de ontwerpwereld en blijft trouw aan zijn toewijding: kleine objecten nuttig, mooi, innovatief en toegankelijk maken. De collecties en lifestyle-producten zijn nu cult geworden.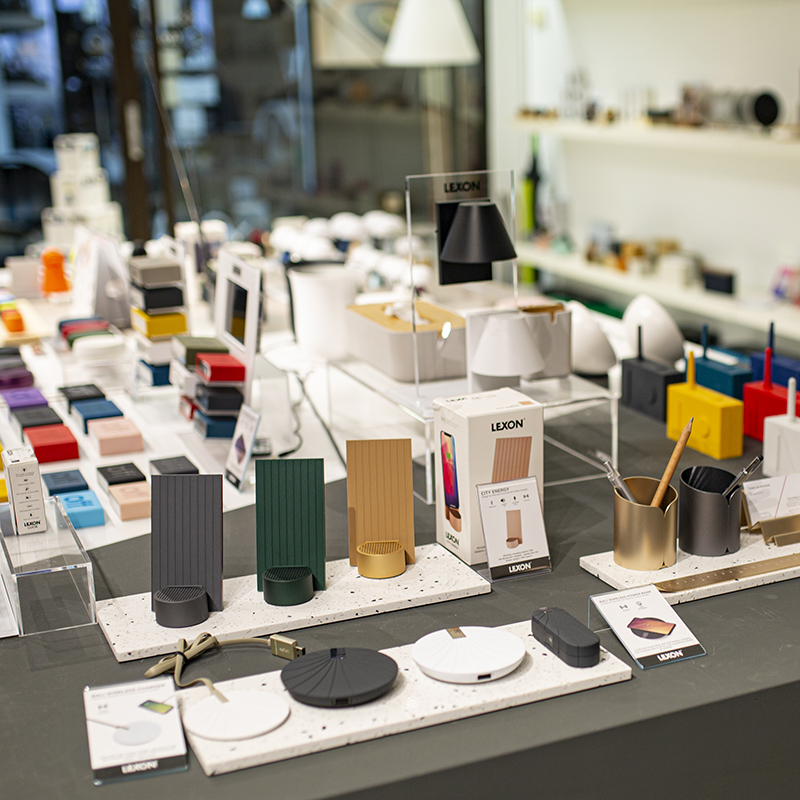 Showroom gang Dakar 123 op de Brussels Trade Mart
Iedere laatste maandag van de maand open of op afspraak
Atomiumsquare 1 bt 369
1020 Brussel – België
You are welcome!