With nearly 30 years of existence, more than 180 design awards, fruitful collaborations with some of the most prestigious designers, a presence in 90 countries and more than 6,000 points of sale, as well as a significant activity in the corporate gift business, Lexon has established itself as a French design brand known worldwide.
Its timeless collections of objects and luggages, designed for the home, office, travel or urban nomadism, combine a strong identity with simplicity of use, bringing an aesthetic pleasure to everyday life.
Since its creation in 1991 by René Adda, Lexon has relentlessly pushed the limits and created a difference in the world of design while remaining true to its commitment to make small objects useful, beautiful, innovative and affordable. Whether in electronics, audio, travel accessories, office or leisure, Lexon has established a special relationship with creativity and partnered with the best designers around the world to create timeless collections of lifestyle products.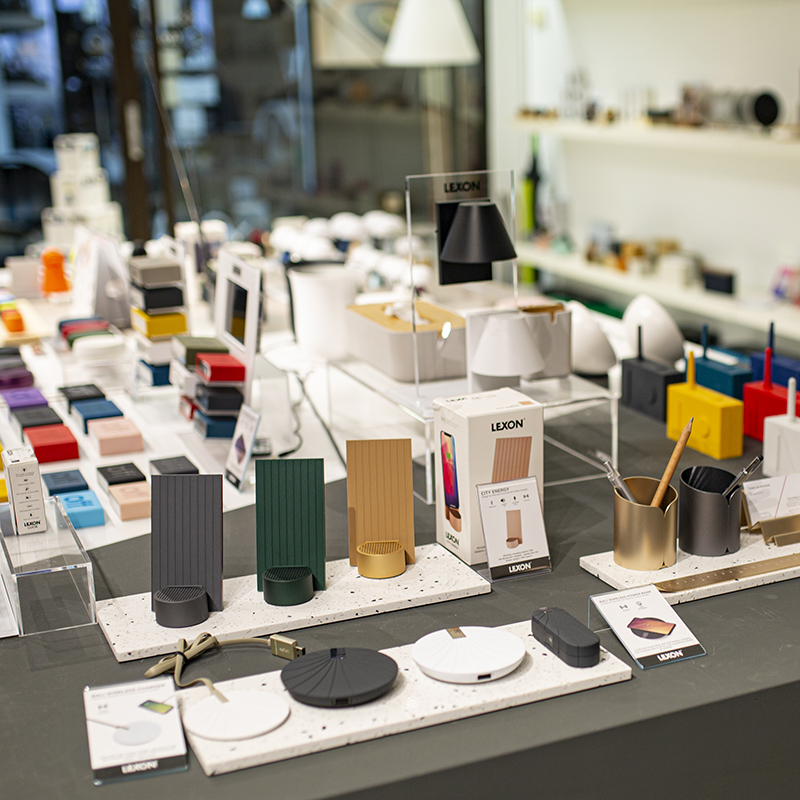 Showroom corridor Dakar 123 at Brussels Trade Mart
Open every last Monday of the month or on appointment

Atomiumsquare 1 bt 369
1020 Brussels – Belgium
You are welcome!