Legami is an idea
That flashed into being On 29th april 2003. Inspired by a journey and by a dream. Our resources are our imagination, Our drive and spirit of sacrifice. We are young and we are curious. And we believe in what we are doing. Any difficulties just make us more determined to get there. We are dreamers and travellers. We are fascinated by writers, musicians and singer-songwriters. By anyone whose passion and enthusiasm is the inspiration of a life-style. We read their books. We listen to their tales and we listen to their music. They move us, they help us see beyond, they spur us on. They help us to believe. To shift boundaries and create. Legami is a way of life.
Constantly travelling
Nowadays, we are a creative workshop with an eye for innovation, aesthetics, materials and production processes. Always travelling the world, looking for new trends and ideas, we want to dazzle the market with exclusive and original ideas that are rich in irony, bursting with colour and always topical. We want to create a balance between emotion and rationality. We explore the worlds of Stationery, Lifestyle, Beauty, Technology, Bags and Accessories, Jewellery, Diaries and Calendars, to make every product a unique experience. Passion, integrity and respect are the foundation of our corporate philosophy. Our code of ethics has allowed us to partner with major international organisations that protect people and the environment.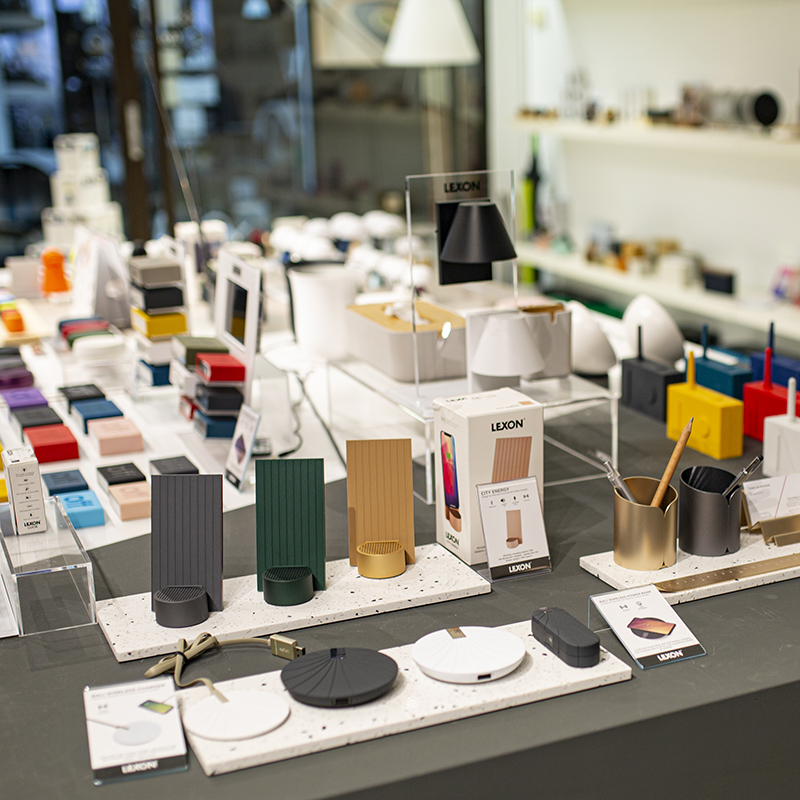 Showroom corridor Dakar 123 at Brussels Trade Mart
Open every last Monday of the month or on appointment

Atomiumsquare 1 bt 369
1020 Brussels – Belgium
You are welcome!